Back to: Home Page > PRODUCTS & PARTS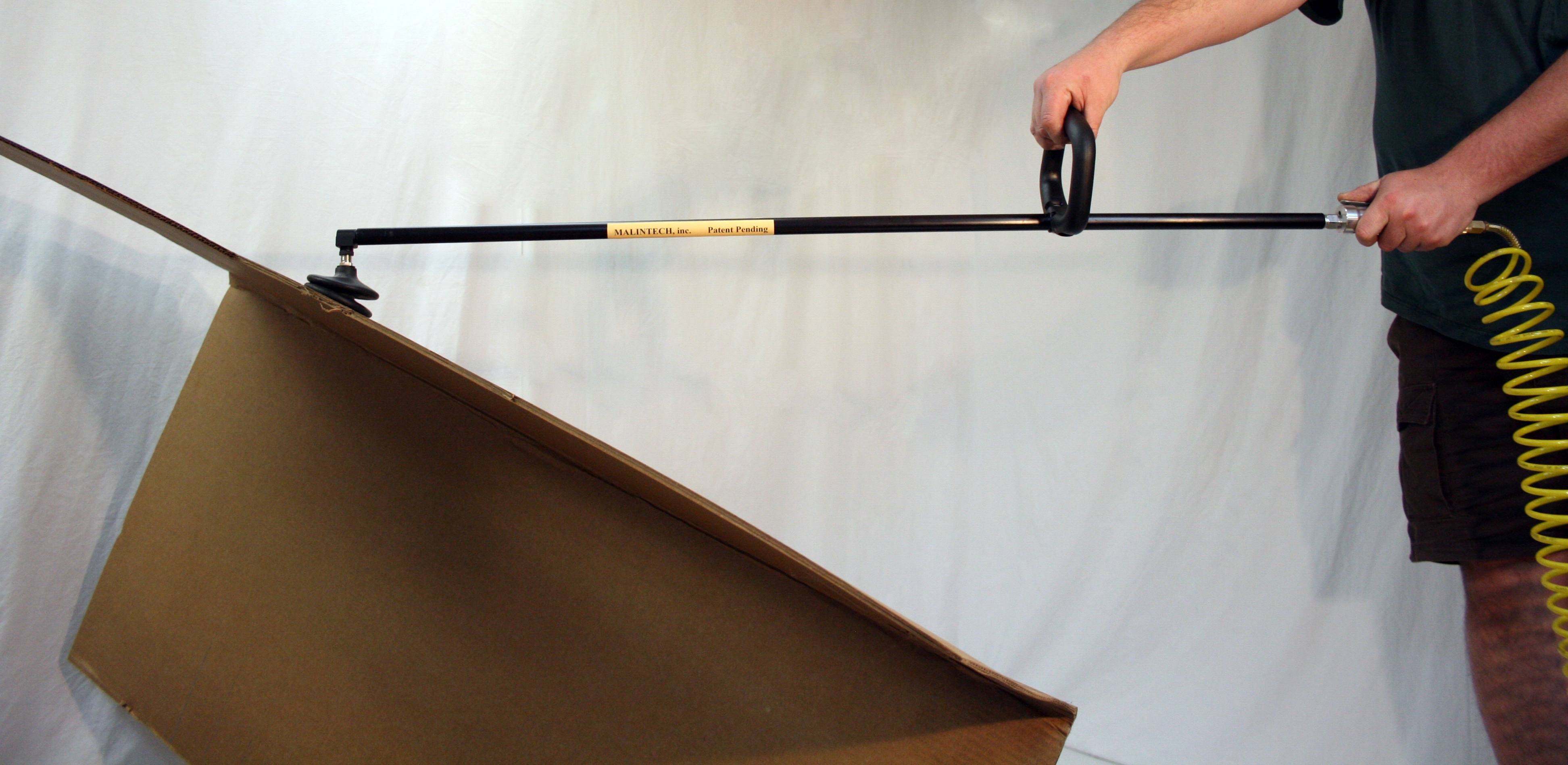 Operators have been walking on down stacker conveyors for years. The "ScrapMonster" is the solution. The "ScrapMonster" has been designed to safely and quickly remove corrugated scrap without an operator having to get on the conveyor belt. Walking on downstacker conveyers is both a safety hazard and time killer.
This versatile air operated tool creates a vacuum at the suction cup capable of lifting 35 pounds.
The "ScrapMonster" (PATENT PENDING) has virtually limitless uses both in and out of the corrugated industry.